Our team at ToolBank USA looks forward to keeping all of our ToolBankers up-to-date with what is happening across our network. Be on the lookout for our monthly newsletter and don't forget to follow us and our affiliate ToolBanks on social media for immediate updates.
2021 ToolBank National Awards
Join the ToolBank USA team and our affiliates for a hybrid event to learn more about our network, who we are, what we do, who are our stars, and what our big plans are for the future. We look forward to sharing with you the winners of this year's awards for: ToolBank Affiliate of the Year "Golden Hammer" Award, the Rupert Barkoff Exemplary Affiliate Director, the Wilkinson Millenary Volunteer for 1,000 Hours of Service, the Bobby Mason Award for Technology Innovation, and the ToolBanker for Life Award. This partially in-person and virtual event will be broadcasted from the Atlanta ToolBank with a limited in-person capacity of 50 people.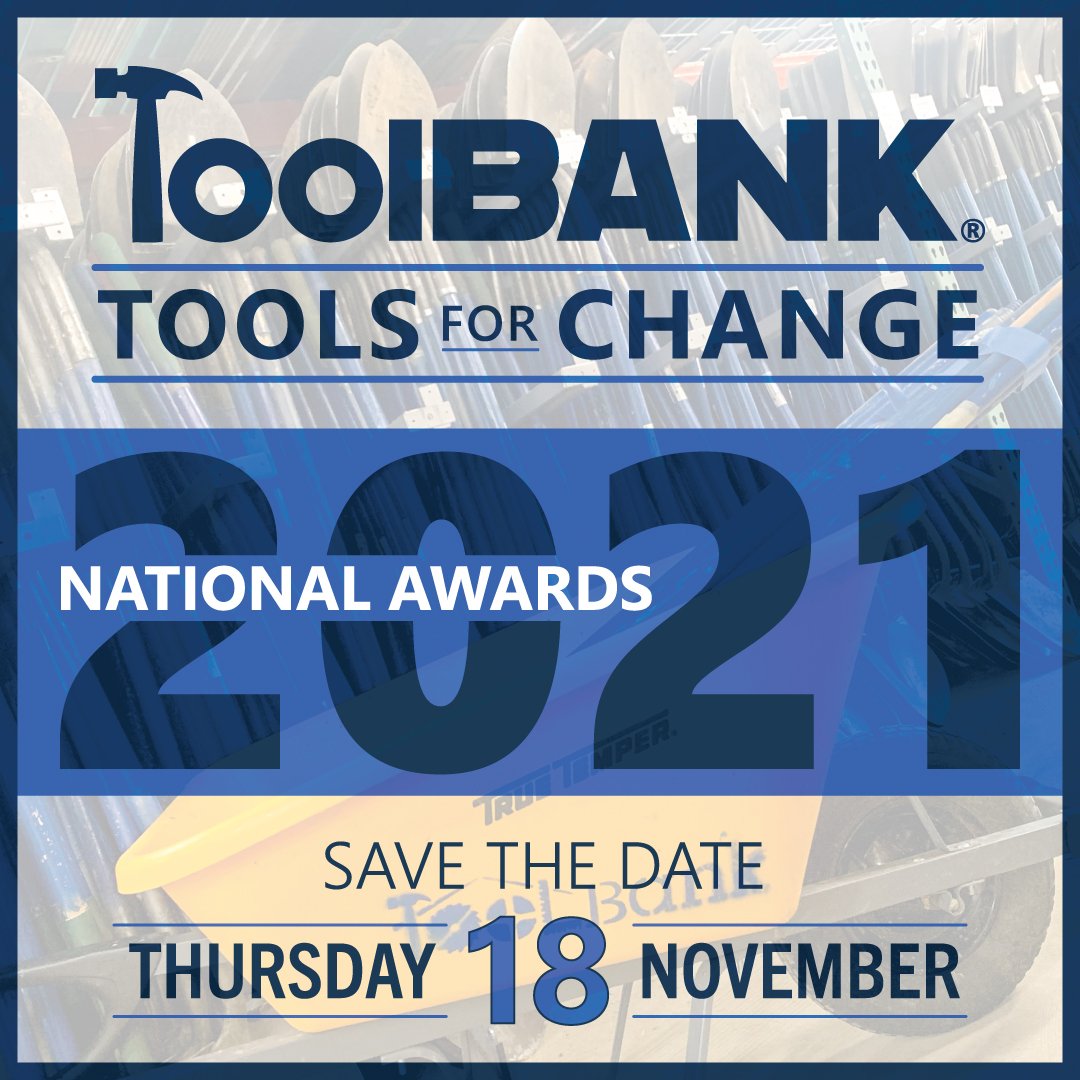 TOOLBANK DISASTER SERVICES (TDS) UPDATE
Our work continues in Southern Louisiana in response to Hurricane Ida. Bill Hess has logged over 500 man hours, driven over 4,000 miles, and helped with projects in 10+ communities. We have been partnering with the following disaster services groups and community partners: Team Rubicon, Cajun Navy Ground Force, Healthy Gulf/SBP, Catholic Diocese, and Lighthouse Church. The value of tools donated to this deployment has totaled over a half million dollars thus far.
For additional information regarding this deployment, use the link below.
The Mission Continues – NYC Project
Trey Bearson made the trip up to New York City the weekend of September 18 to help our friends at The Mission Continues with their Enduring Service volunteer projects to honor the 20th anniversary of 9/11. The volunteer event took place at Sunset Park and at the September 11 Living Memorial Grove in Brooklyn.
ToolBank USA has assisted with 4 projects across the US for The Mission Continues. We've sent resources and tools to Chicago, Los Angeles, New York, and most recently Dallas-Fort Worth. 
Atlanta ToolBank Update:
The Atlanta ToolBank held their Hammers & Ales presented by The Home Depot Foundation | 30 Year Anniversary party on Saturday, September 18 at their ToolBank. With public safety a top concern, all attendees were required to provide proof of vaccination. Even with the weather not cooperating as planned, they had a great turn out and the overall consensus of the party was that everyone was thrilled to be together and celebrating the great work of the Atlanta ToolBank.
Check out this year's Hammers & Ales sponsors and supporters at: https://www.atlantatoolbank.org/events/hammersandales/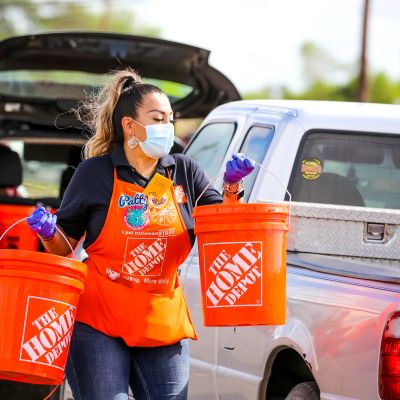 Baltimore ToolBank Update:
Charlotte ToolBank Update:
The Charlotte ToolBank had another visit from their friends at Wilson's World. Wilson's World airs on WCCB-TV in Charlotte and has been a frequent visitor of the ToolBank.
Check out these amazing videos from Wilson's past visits:
 https://www.wccbcharlotte.com/search/toolbank
Cincinnati ToolBank Update:
Houston ToolBank Update:
The Houston ToolBank's VISTA, Kirsten, is helping them with network capacity building through OneStar's VISTA program. Kirsten is help conducting research and investigating best practices for nonprofit event platforms. VISTAs have done amazing work throughout the ToolBank network and it sounds like Kirsten providing a ton of value behind-the-scenes to further the ToolBank mission. 
Don't forget Houston's Hammers & Ales on Wednesday, October 20 at Memorial Trail Ice House!
Phoenix ToolBank Update:
The Phoenix ToolBank was selected by Voyce Threads to create their very own pair of TooBank socks. Voyce Threads is a lifestyle brand that brings awareness to important causes by creating one-of-a-kind mismatched socks that tell the inspiring story of those who make our world a better place. Get your unique pair of Phoenix ToolBank socks at: 
https://voycethreads.com/collections/pairings/products/phoenix-community-toolbank
The pattern of tools on one sock illustrates the strength and utility of Phoenix Community ToolBank's work. The complementing sock juxtaposes the solid gray with the beautiful green and blue flowers that burst and bloom – showing that even beauty can emerge from concrete.
Also, don't forget to Save the Date for Phoenix's Hammers & Ales on November 4.
Richmond ToolBank
The Richmond ToolBank is ramping up their Building Change programming. Building Change is a one-of-a-kind community give-back experience that empowers volunteers of any age, background or affiliation to build lasting change in their community. ToolBank provides the tools, materials and designs; volunteers contribute their commitment, passion and time.
Their most recent initiative for Building Change is focused on assisting Title One Schools meet their outdoor learning objectives by building important place-making features like picnic tables, benches, garden beds, compost bins, little free libraries, and bird nesting boxes.
 If you know someone or a corporate group that would be interested in participating in a volunteer day for Building Change, check out opportunities at: https://secure.givelively.org/event/toolbank-usa-inc/building-change-2021/building-change-building-a-stronger-rva-in-2021
Windy City ToolBank
The search is on for the new Executive Director of our Windy City ToolBank. If you know of a qualified candidate in the Chicago area, please have them apply for the position on ToolBank USA's LinkedIn page.